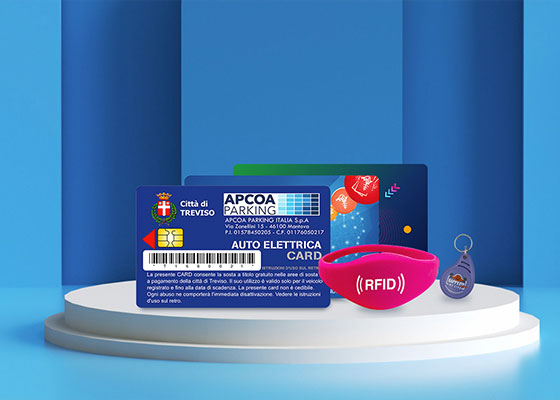 Premium Global Smart Card Manufacturer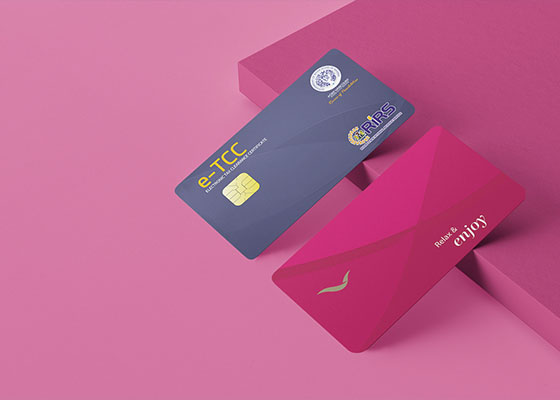 Premium Global Smart Card Manufacturer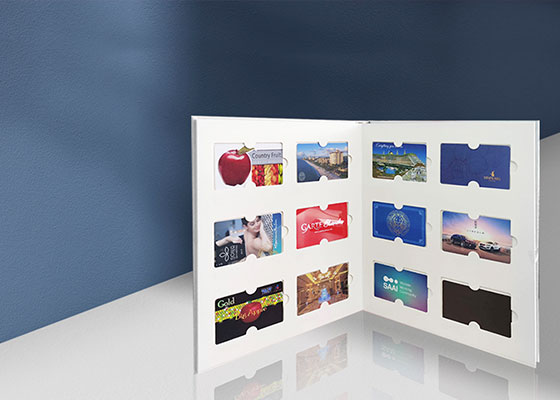 Premium Global Smart Card Manufacturer
Why choose us
20 years experience

Over the past 20 years, we have provided stunning custom badges for world-renowned brands

Always On-Time

Our logistics are the best in the China. If we don't deliver your products in time for your event, you won't pay a penny.

The Most Competitive Price

All of our products come with a 5 year warranty,with CE&ROHS certifications by the Energy Saving Trust.

Quality Guarantee

The plastic raw material is same as credit card. Material, ink, chip pass ROHS and CE Verification.All of cards are 100% checking before shipment.
Who we are
Guangzhou Zhanfeng Smart Card Technology Co., Ltd., is one of the largest smart card manufacturers in the world. It has a production base of 3,000 square meters, more than 200 employees, 20 R&D technicians, and a monthly output of 18 million pieces. Introducing the world's most advanced smart card production equipment. All our products passed EU's CE and REACH certification.
Get to know us
200+

More than 200 employees

20000+

Served global customers

150+

Served countries and regions
COMPANY CERTIFICATE
BEST PRODUCTS & SERVICE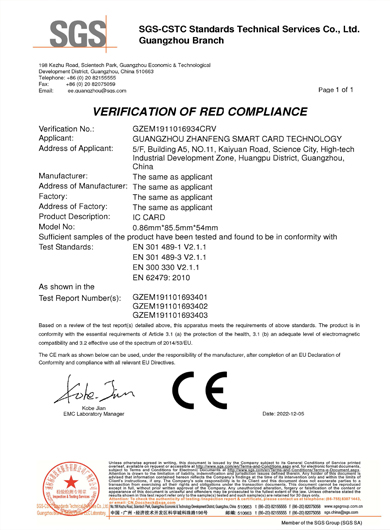 CE CERTIFICATE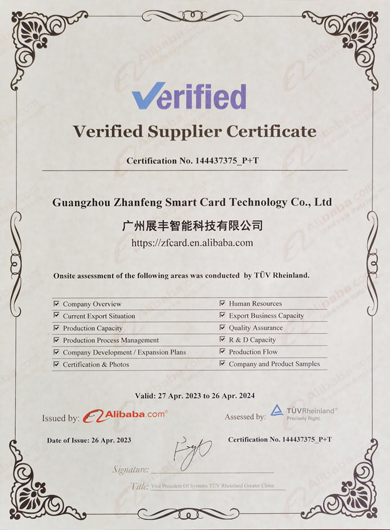 TUV CERTIFICATE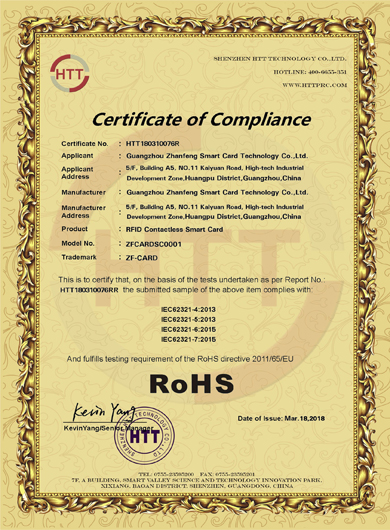 ROHS CERTIFICATE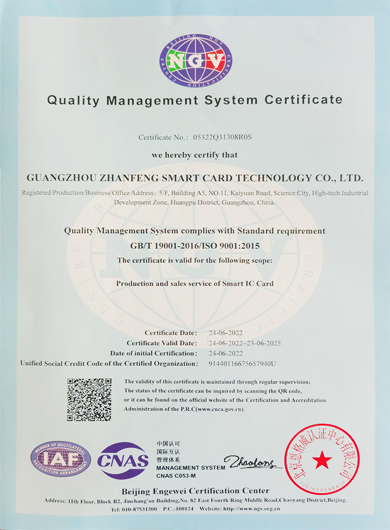 ISO 9001 CERTIFICATE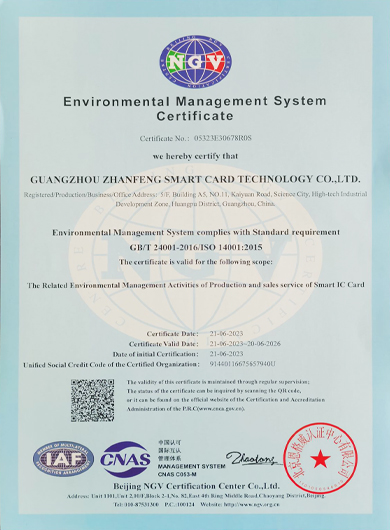 ISO 14001 CERTIFICATE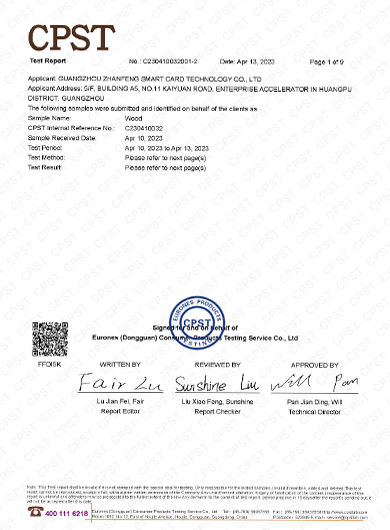 CPST CERTIFICATE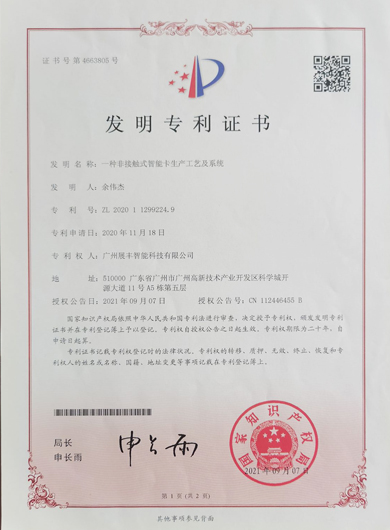 Patent certificate 1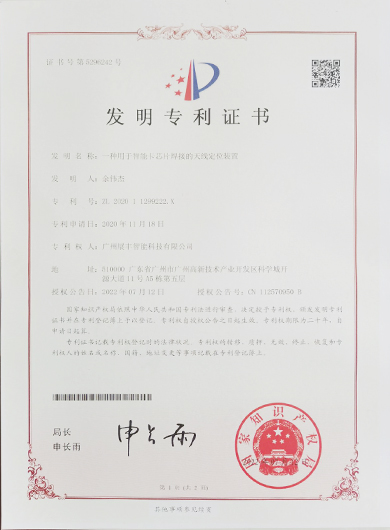 Patent certificate 2
15+

years in the industry

750+

Partners worldwide

98+

Returning Clients

32+

Patent certificate
Main customers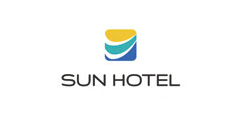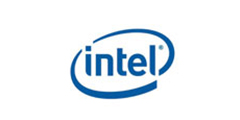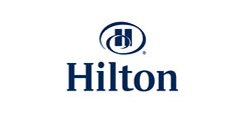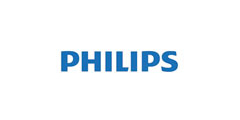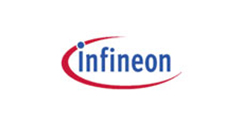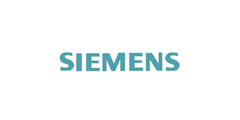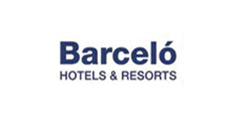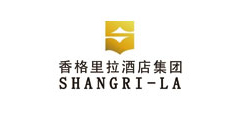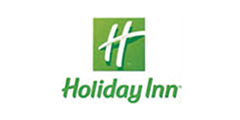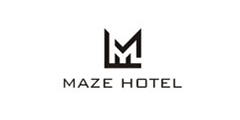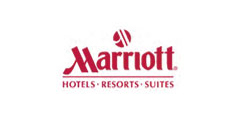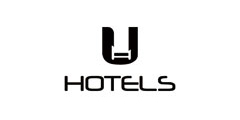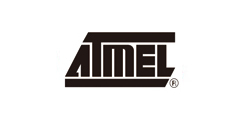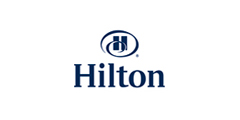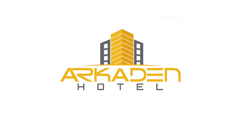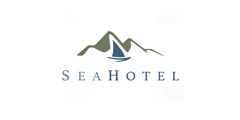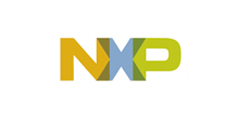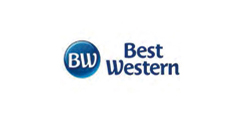 Design your card for free
Free Sample Cards
24 hours online service

Contact Us

Office Phone

+86 189-3398-5004